The Department of Attendance exists to monitor and maintain attendance of students who reside within the boundaries of the Birmingham City School System. Schools function best when students attend school regularly and on time, respect other persons and their property, observe reasonable rules and regulations and respect the right to learn, the right to exercise free speech at appropriate times and places and the right to have their student records maintained in a confidential manner.
Students need an environment that is safe and conducive to learning. To provide and maintain that environment, the Attendance Department:
Describes the standards for positive conduct for the Birmingham City Schools.
Explains the attendance policy for Birmingham City School System students.
Strives to standardize those procedures which the school will use in responding to conduct and attendance problems.
Assure the rights of students when disciplinary action is taken.
Specifies the rights and responsiblities of staff, students and parents.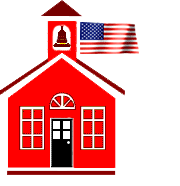 GREAT ATTENDANCE =GREAT SCHOOLS=GREAT COMMUNITIES